Meet Dr. Stevo Pop Ristov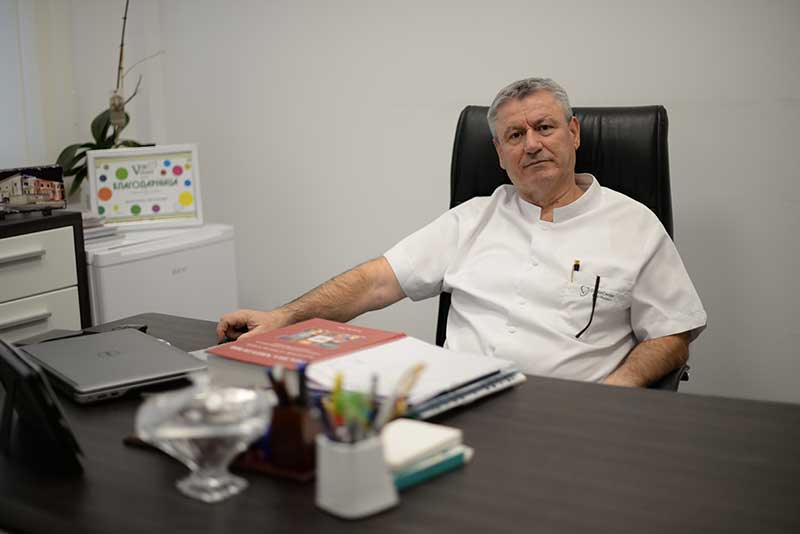 After graduating from high school, he continue his education at the Faculty of Dentistry in Skopje, where he graduated in 1984, and then he is employed as a general dentist in the state clinic in Gevgelija. After years of work experience, in 2000 he started a specialization in the field of oral surgery which he completed in 2004, upgrading his knowledge each year. He has serious intentions with upgrading his knowledge knowing that lifelong learning leads to becoming a top dentist who is able to offer the best results to patients.
As Director of the Dental Center Dr. Stevo strives to improve your oral health as well as your overall quality of life.
His philosophy and goal is: Every patient to be treated as a member of your family!
Dr. Stevo and his team offer quality and care by listening and understanding patients. Especially he enjoys the fields of oral surgery and implantology.
Outside from the polyclinic, he spends his free time with his family and friends.